Hiring Tips 101, from our partner, Xero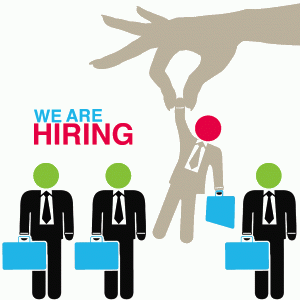 As your small business grows, you'll need to hire new employees to assist with the increased workload. If you want to sustain your success and continue to grow, it's crucial that you find the right people to join your business.
Planning is key
Before you start posting job descriptions and scheduling interviews, take the time to form a long-term hiring strategy. Start by making a lists of the priorities that need to be addressed right away. This will give you an idea of what roles you need to hire for and which ones should take precedence. Also, take a close look at your budget and carefully consider how much you can afford to pay your new staff. You may find that it makes more sense to hire a part-time employee or a person with a flexible skillset that can take on multiple roles.
Explain your culture
You'll also want to consider your company culture when expanding your staff. As the owner of the business, it's up to you to define the culture and promote it throughout the company. If you haven't yet thought about it, get input from your current employees and customers or even emulate the culture of companies you admire. If you feel that your culture is where you want it to be, make sure it comes across in your job description and to work it into interview questions so you can find the candidate with the right personalities.
Advertise far and wide
When it comes time to advertise the role, you'll find that there are lots of ways to get the word out. Job listing websites and recruitment agencies likely come to mind right away but there are lots of other methods to attract job applicants. A career page on your website is an excellent recruitment tool and can be advertised on social networks and email signatures. You can also take your search to LinkedIn, where you can find an entire social network of professionals within your industry and geographic location.
Make a short list
After the interview stage concludes, narrow all the candidates down to a short list. At this point, you'll want to compare everyone's experience, qualification and background and eventually select an applicant to make an offer to. This may sound daunting but there is a good chance that you'll intuitively know which candidate is best by the time you get to this point.
Read the Xero Small Business Guide "How to Hire the Right Employees" to learn more about successfully growing your staff.